Hi! I'm Lara Yokoshima!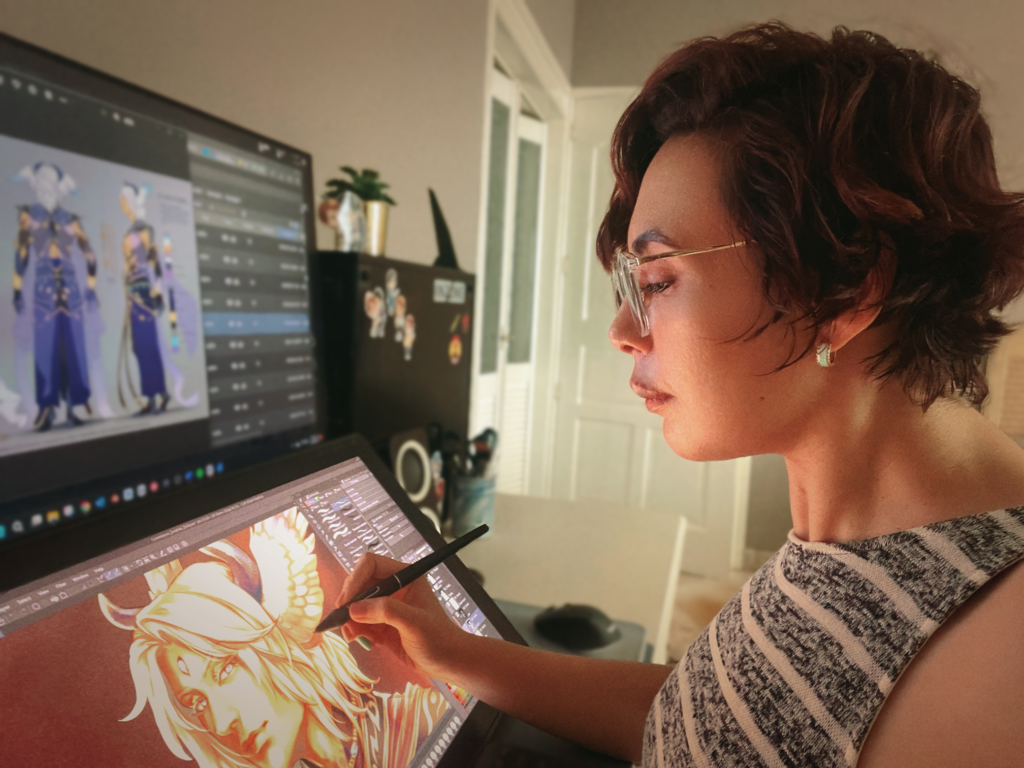 I'm a professional illustrator and mangaka (or Japanese comic artist) from Mexico, and my goal is to become an established creator of Western BL. I'm the author of a comic/manga series called "Tango," available in Mexico, Germany and the United States.
My main style influences are Wolfina, Shushushu Sakurai, Kazusa Takashima, Tada Yumi, Rae and Sawauchi Sachiyo, but I also admire Yoji Shinkawa, Takehiko Inoue, Tetsuya Nomura, as well as western artists like Artgerm, Wesley Burt and Ilya Kuvshinov.
This website
The first version of this website dates back to the early 90s, but I did not focus on yaoi as a main subject until 2000. I figured that the word "Aphrodisiac" was an appropriate title for my site given my passion for the genre.
The main purpose of this website is to share my love for Japanese BL/yaoi manga, but also anime, and videogames – things that heavily influenced me during my teenage years. This website has gone through many iterations and designs, but it's all about one thing: the love and admiration I have for BL stories and beautiful art.
How can you support me?
I love drawing! Right now it's my main source of income, and I'm super grateful to my fans! Here's how you can help:
Request a commission
Yup. As simple as that. You can see my price list and examples in the commissions page.
Buy my comic books & other merch
Right now, "Tango" is my only comic (but there will be more!). It's available in Spanish, English and German.
You can also buy art prints from a selection of artwork I've done in recent years.
Donations and monthly support